About Jack the Roofer

Allow us to Introduce ourselves!
Jack the Roofer (JTR) as a company was founded in 2015. Jack, the CEO of the company, has been in practice since 1996, working for another company before floating JTR.
He rose through the ranks from the position of the foreman to Quality Control Manager, carefully monitoring crews and installation done to ensure a perfect and standardized job is done. This he does by himself and sometimes he creates the order to get the job fixed.
He has also worked in the sales department, which has given him the understanding to decipher what the customer wants quickly and needs for a particular project, it has also enabled him to connect and communicate till the end of the project. This has also helped him to understand and empathize with clients if there was any deficiency. All these experiences have molded him be the perfect installer you could ever have to install your roofing.
Being present from sales to installation, to follow up and seeing customer's reactions after a roof is installed or they have an issue, and it gets fixed right there, Jack concluded that for a company to be successful, customer's satisfaction must be taken seriously.
After quality control, the next stop is sales where he was finally recruited to start a residential department for a large commercial roofing company. This had to do with a lot of processes and systems development because the ones that existed for commercial purpose were not up to standard for customers.
As an installer-turned -production assistant, you get to understand the details of every job site. Most salespeople don't always understand the job execution except to pitch sales but not for Jack; he knows all the details having worked as an installer before. This has helped in faster and better job execution by JTR.
In 2015, after so many customers thought Jack was the owner of the company he works for because the way he works will make you believe Jack is the CEO, they felt a lot better working with him because he took time to explain the products they would need.
---
Working with Our Roofing Crews
The primary goal is to keep my contractors busy with work; I maintained the same crews from the start of a job to the finish. The crews are trained, and they understand what is expected of them. I take all the responsibility for the job.
With Jack's experience, he is the best hand you can employ to give you the best roofing installation, stress-free. He works with the best contractors in the field and holds them accountable to top-notch quality service.  Being an installer before, he knows areas where installers are tempted to use a shortcut, and he makes sure they do the right thing and follow standard regulations. JTR Company is one business environment where everybody wins, and quality is guaranteed at an affordable price.
A+ with BBB
Home advisor
Top Rated Professional
Elite service professional
Square Payments
---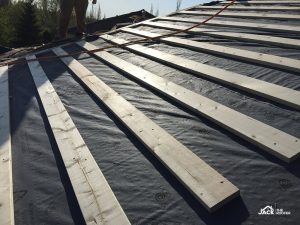 Insurance
Jack also helps with insurance claims and adjustment. He guides you through the process from start to finish.
Carry out adjustment first after filling claim
Helps in negotiating to ensure your claim is not denied or discarded.
Assist in preventing unnecessary claims that could result in being dropped by the insurance company and reduce the chances of increased premiums and overpaying deductibles.
---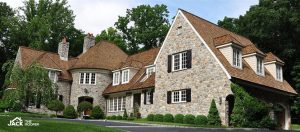 Roof types
Our roof specialization includes:
Cedar
Slate
Asphalt
Concrete Tile: installing a concrete tile needs serious consideration because it harbors debris and somehow retains water. The cost of draining the water under tiles is so high and also a daunting task.
We do not install Composite roof (Da Vinci or fake slate) and also flat roofing.
Having seen the benefits of having a standard company that will stand the test of time and the challenges of maintaining high standards, I am happy to inform you that Jack the Roofer Company is here to stay.