Concrete Tile Roofs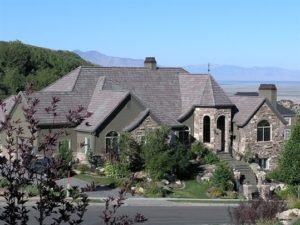 Jack the Roofer: Your Parker Concrete Tile Roof Specialists
Concrete tile roofs are beautiful, durable, and the all-around best choice for your Parker, Colorado roof. With a wide range of concrete roof tile styles to enhance any architectural design, and an equally large range of colour choices, a concrete tile roof will keep your home protected and your roof visually striking for decades.
Concrete tile roofing: durability backed by 50-year warranty
A concrete roof has a longevity that is more than twice that of a conventional asphalt roof. Asphalt roofs will last 10-12 years, where a concrete tile roof can easily last 50 years – especially when installed by a professional specializing in concrete tile such as Jack the Roofer. Initially, they mean a higher investment than other roofing types, but are more than worth it whether you plan to stay in your home or enhance its selling features if you have to move. If you want the highest-end concrete tile material we have to offer, the manufacturer provides a 75-year warranty.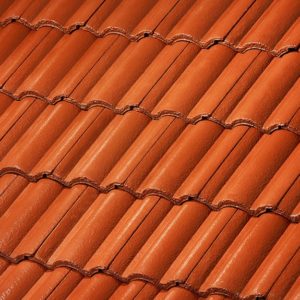 Concrete roof tiles withstand the harshest climate conditions
From rain to snow to intense heat, the concrete used in concrete roof tile is specially designed not to split or crack. When the material was new, some manufacturers tried to offer a lower-cost option with lightweight concrete tile which was not very durable. Jack the Roofer only uses standard weight concrete roof tiles which will stand up to heat, snow loads, ice, or any other kind of weather. Concrete roofs are also superior to clay roofs, which don't stand up well to the conditions we get in Parker, Colorado and surrounding areas such as Castle Rock.
A concrete roof doesn't look like concrete – it can look like anything you want
Concrete tiles can be manufactured to look like wood, slate, or any other type of roofing material, with much higher durability. No matter what your home's design, we can find you a concrete roof tile style to match. A concrete tile roof can completely rejuvenate the look of a home, preparing it for sale or just upping the "wow factor" to have the coolest roof in your neighbourhood.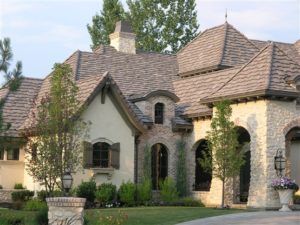 Get lifetime relief on your energy bills with a concrete tile roof
A concrete tile roof has significant energy efficiency advantages over other roofing materials, particularly asphalt. The thick material acts as an insulator for your home in winter, and doesn't heat up like asphalt in the summer. Concrete roof tile manufacturing is also far more sustainable than clay roof tiles or asphalt shingles.
Want to know more about concrete roofs and to see samples of tiles you can get for your home? Have Jack the Roofer out for an estimate today!