Roofs need to be repaired or replaced from time to time. Getting your roof restored to perfect condition, however, requires more than just choosing the right roofing material or getting the right contractor for the job. You also need to know the right time to hire a contractor to work on your roof.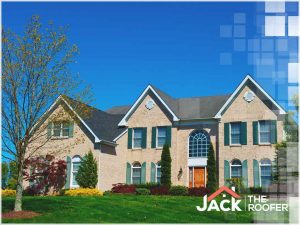 Spring is one of the best seasons of the year to get some roof work done. Why is that? Let's discuss and find out.
Why Spring?
While roof work can be done all year round, hiring a contractor during the spring can have a lot of benefits.
First, the Weather Is Good
Spring is characterized as having relatively good weather compared to other seasons. It's not as cold as winter, and it's not as hot as summer. Roofing contractors find it easy to work during spring, and it enables them to produce better-quality roofing work compared to other seasons.
Second, It's Not as Busy as Fall
Although many homeowners tend to wait until spring season to get some roof work done, spring isn't really as busy as fall season. Many homeowners will try to get the work done in preparation for winter.
So, in spring, you'll find it easier to schedule a contractor for work – whether it's for small-sized jobs like emergency repairs or big projects like concrete tile roofing install jobs.
Third, It's Convenient
Roofs usually receive damage from the weather during winter. Snow can pile up on the roof, damaging the roofing materials as it gets heavier over time. Ice dams can also form on the roof and gutters. Spring is the best time to repair damage caused by these.
What's more, spring is the time when most homeowners catch up on their finances, file their tax returns and get their tax refunds, making it easy to finance home improvement projects.
If you're planning on getting your roof repaired or replaced, you're going to need help from the pros like us at Jack the Roofer. We are the leading residential roofing contractor in your area, and we offer quality products and services to address all your roofing needs. Call us at (720) 230-4484, or fill out our online form to schedule a free consultation. We serve clients in Parker, CO, and nearby areas.